Vintage Bat Skeleton
While macabre for most, this beautifully posed skeleton might just be the perfect antique gift for those who long for a Victorian age.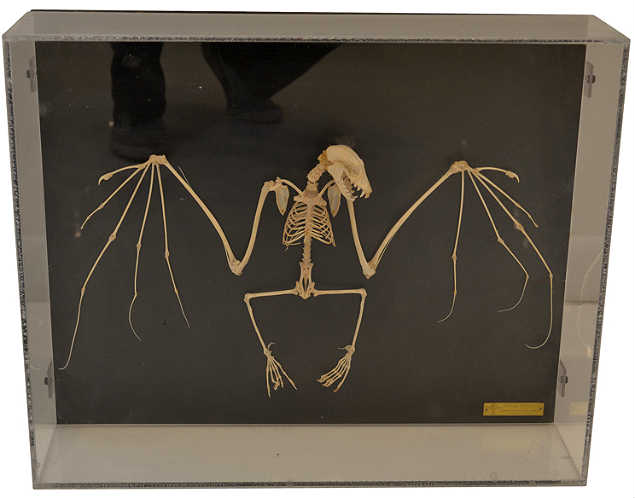 Available at Acorn in Haddonfield, NJ.
Flying Racer Sled
Perfect for the winter season and any collector of folk art or Americana, this sled has a nostalgic character that draws the eye.  The  painted imagery in the center has held up quite well over the years, and small details like the contrast edging on the wooden slats as well as the triangle inlays in the steering bar add that extra bit of charm.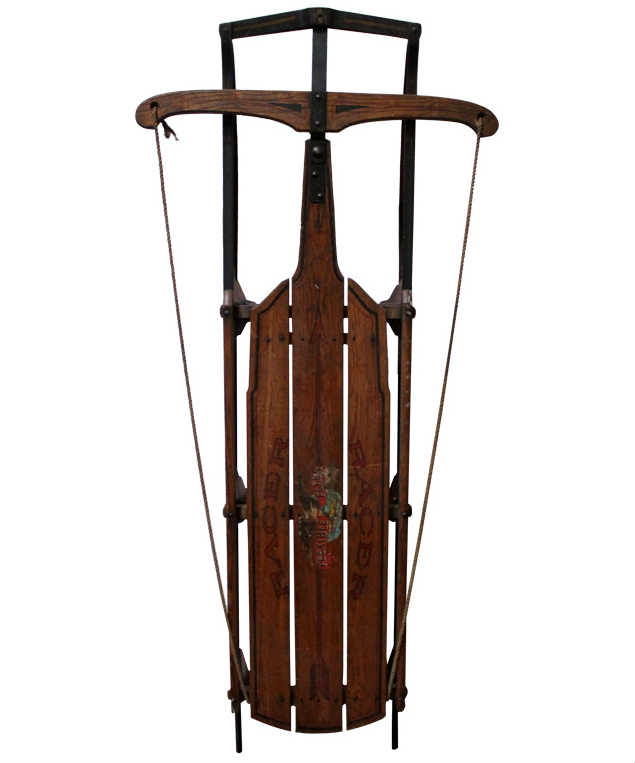 Available at Rehab Vintage in Los Angeles, CA.
Antique Greek & Roman Statuary Art Print
It can be challenging to give such a personalized gift as an antique, fortunately there are pieces such as the print below which go with virtually any style.  This piece is actually one of an edition of four offered by the gallery, and would be just at home in an office, entryway, or any other area of the house in need of an extra bit of grandeur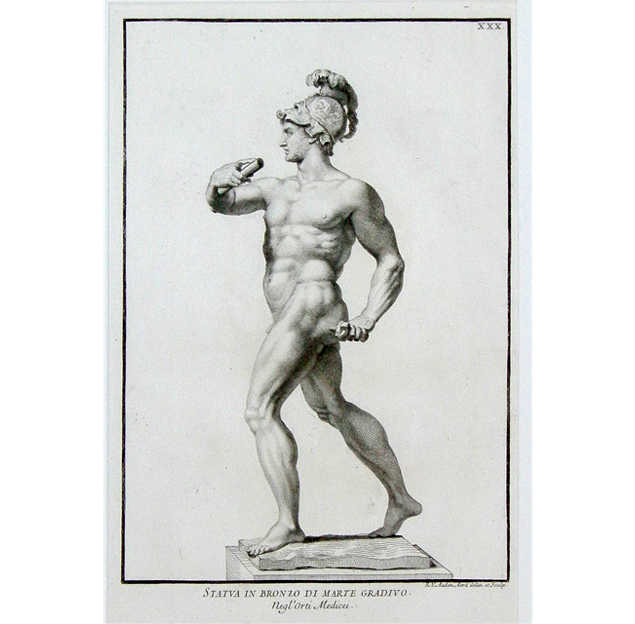 Available at Elizabeth Legge Gallery in Toronto, Canada.
Edgar Brandt 1st Edition Book, by Joan Kahr
A colossus of the art deco period, Edgar Brandt was perhaps the most influential decorative ironworker of the last century, having influenced other masters such as Raymond Subes and Paul Kiss.  This fascinating book by Brandt scholar Joan Kahr is filled with page after page of stunning documentation of his greatest achievements, and provides a good deal of background on the artist and his studio.  A quintessential item for deco enthusiasts.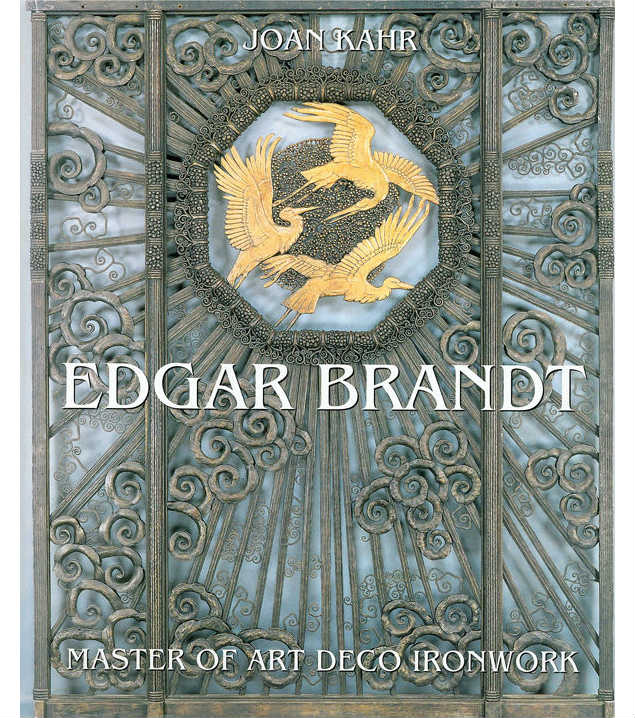 Available at Potterton Books in Yorkshire, England.
Tiffany Picture Frames
Turn of the century glass works from Tiffany & Co. are typically out of the reach of most mortals, but these frames are an exception.  While still quite expensive for a frame, the richly colored stained glass and fine metalwork make a statement and are certain to last for years to come.  Think of this antique gift as investment.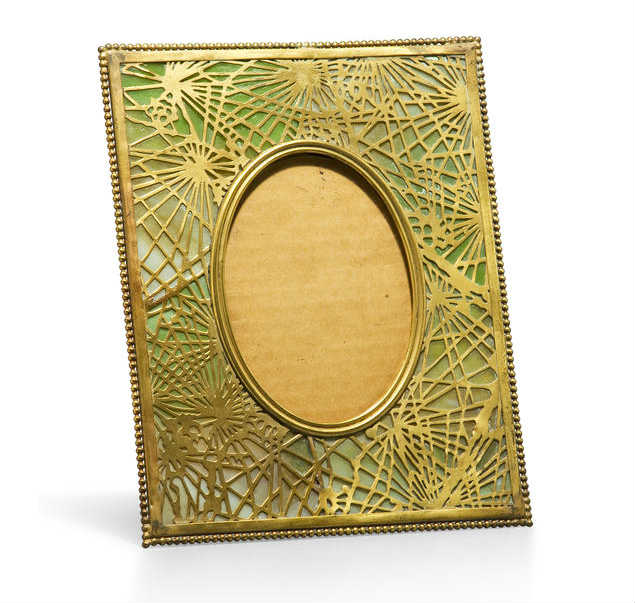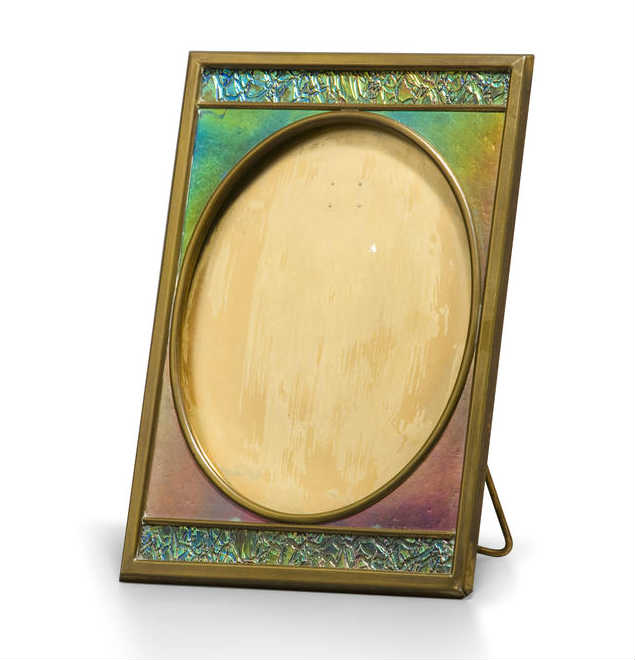 Available at Bonhams 20th Century Decorative Art Auction in New York on Dec. 11, 2012
Midcentury Mobile Sculpture
A mobile sculpture isn't an item you see in most homes, but I just can't understand why.  These minimalist pieces add a flash of color and movement, and are an ideal accent to modern decor.  This particular piece, clearly channeling Calder, is no exception.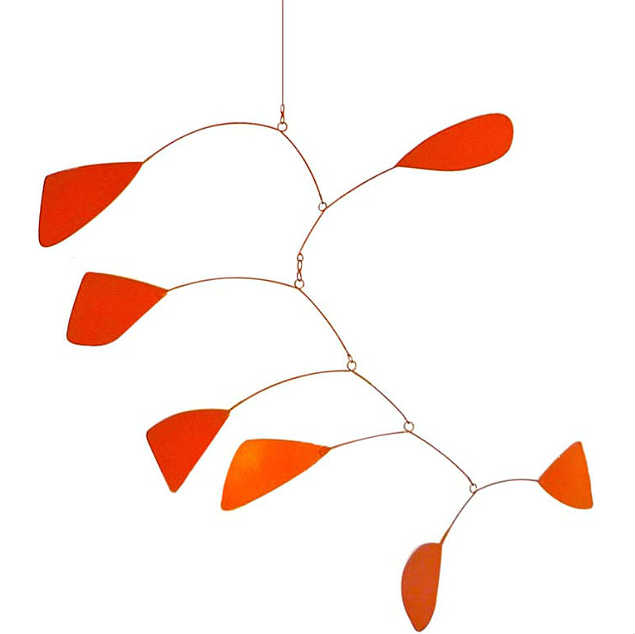 Available at BG Galleries in Hingham, MA.
Red Leather Nailhead Wingback Chairs
It takes a certain kind of person to give furniture as an antique gift, but honestly who could hate these magnificent wingbacks?  The style is immortal for anyone decorating a library or office.  They're just as suited to the city as the country and given the leather upholstery and nailhead detail, are certain to only improve with age.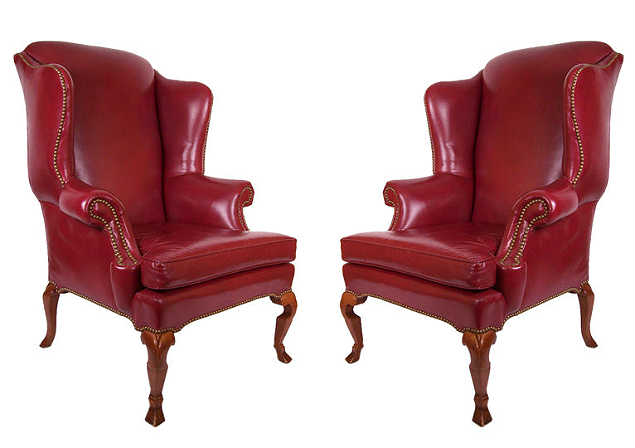 Available at Antiquario in San Francisco, CA.
Violet Regency Style Chairs
Perhaps the least approachable of all my picks, the regency style is one I love though not for everyone.  Well, I don't care, these are fantastic no matter what anyone says.  The violet and gold on ebony oozes luxury with class; it's the sort of piece one reserves for themselves in a personal sanctuary like the bedroom or walk in closet.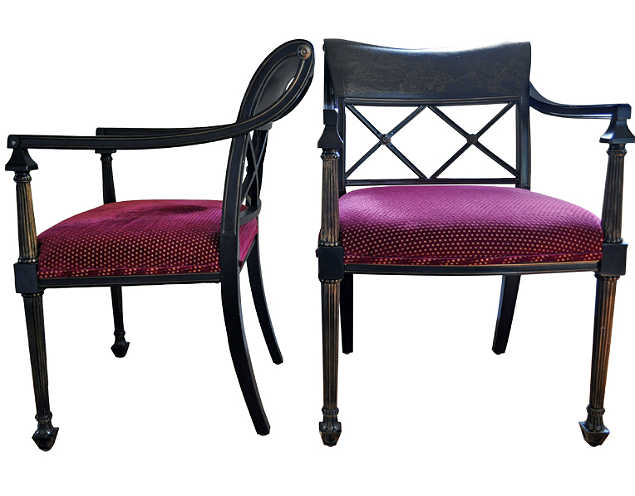 Available at Umbrella in Hopewell, NJ.

Monday, November 26th, 2012