Seeing this work in person is hypnotic, but for as bold as the foreground is, what draws my eye most is the very interesting texture and look of the clouds in the upper left area.  Do you see how the area of pure white cloud seems to blur into the storm behind it?  For a piece that has a clear impressionist style about it, I find those clouds oddly realistic.  If you've ever seen the sky churn in the Midwestern United States before a summer thunderstorm you know just what I mean.
Vlaminck is part of the Fauvism movement, a sort of sub-variety of the larger Impressionist Revolution happening at the time that is typically identified with the bold color you see in the piece below.  If you've not heard of the Fauvist Vlaminck before, you've surely seen his more famous compatriot, Henri Matisse.
I find the style incredibly appealing.  It hasn't a certain joy and richness about it, even in a painting of a small town about to be battered by a storm, don't you think?
Available until March 10th as Lot 50 in the Impressionist and Modern Art Including Russian Art Auction at Sotheby's New York Headquarters.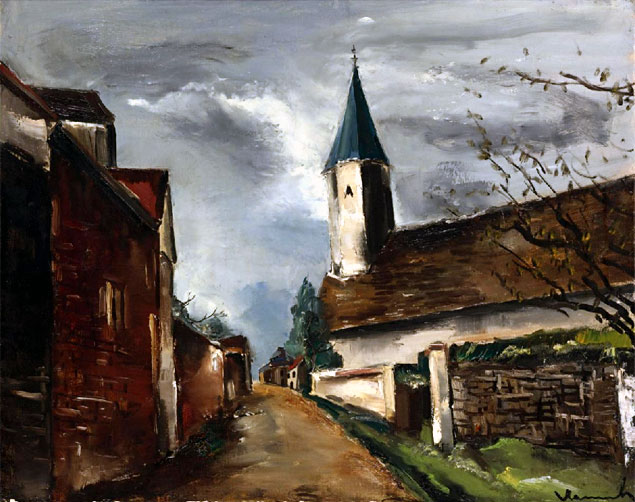 Wednesday, March 24th, 2010